Social & Ambulatory Transportation in Tucson, AZ
Since being established in 2008, B & B Transportation LLC has proudly provided transportation services to residents of Tucson, Drexel Heights, Valencia West, Summit, and South Tucson, AZ. Our compassionate, professional staff are available to meet your individual needs 24 hours a day, 7 days a week. We provide our transportation services to the elderly, disabled and patients with physical illness.
Trusted Stretcher and Wheelchair Transportation Services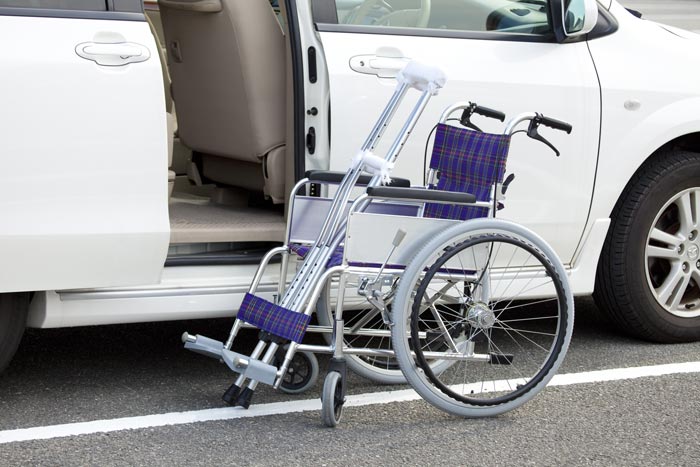 For elderly persons or those relying on wheelchair transportation and mobility aids, B & B Transportation LLC is proud to provide the most reliable, non-emergency medical transportation in Tucson, AZ. Our drivers are ready to pick you up 24-hours a day, 7-days a week to get you to where you need to go. We frequently serve as transportation to and from doctor visits, chemotherapy treatments and other non-emergent health appointments. In addition, we're a premier choice for nursing homes, assisted living facilities and adult daycares for assisted transportation. We take pride in serving each of our passengers with integrity and unbeatable personal attention.
Our ambulatory transportation in Tucson, AZ can accommodate both wheelchairs and stretchers. Our vans are also ADA-compliant to ensure the comfort and safety of any passenger. Moreover, when you ride with us, you're always going to get personalized transportation—we never pair you with strangers or pack you in group transport. We'll help you get into and out of our vans, and we'll get you situated once you reach your destination. It's this careful attention to our passengers and their needs that has made us a reliable resource for transportation for families and their loved ones. Take a look at just a few more reasons our customers have us on speed dial:
We ONLY do one-on-one ambulatory transportation for your comfort and convenience.
Our response time is the best in the area—we come when you call, promptly and without delay!
We're a Better Business Bureau (BBB) accredited business with an A-plus rating.
We're available 24-hours a day, 7-days a week for your convenience.
We're locally-owned and –operated with years of experience behind us.
We will transport any client, anywhere in Tucson and throughout Arizona! Some more immediate areas include:
Casa Grande, AZ
Casas Adobes, AZ
Catalina Foothills, AZ
Coolidge, AZ
Drexel Heights, AZ
Eloy, AZ
Florence, AZ
Flowing Wells, AZ
Green Valley, AZ
Marana, AZ
Nogales, AZ
Oro Valley, AZ
Sierra Vista, AZ
Getting You Where You Need to Go
When you need a ride to the doctor or are on your way to the airport, trust our experienced ambulatory transportation services to get you there. Contact us today regarding rates or to schedule airport transportation today.
Contact us